Guest houses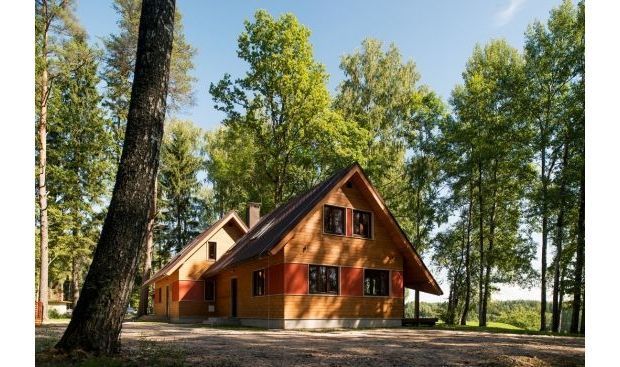 Guest houses of Reina track are suitable for small company of friends or family trips. In Reina Track guest houses accommodations for up to 9 persons!
In both guest houses are wide lounge that is combined with kitchen. It is equipped with a refrigerator, teapot, dishes and with everything else what is necessary to enjoy homemade meal!

After active rest in Reina track in guest houses it is possible to relax in sauna. For wood – burning sauna lovers we would recommend big sauna of Reina track!

Booking the house for several days, we offer discounts:
1 day - 170 EUR
2 days – 310 EUR
3 days – 470 EUR
4 days – 620 EUR
5 days – 760 EUR

Price for 6 persons, if guests are using 3 bedrooms :
1 day - 140 EUR
2 days– 250 EUR
3 days – 380 EUR
4 days – 500 EUR
5 days – 610 EUR

For sauna visitors additionaly we offer towel hire for 2 EUR per towel.

If you are not using all rooms of guest house, we will offer you discounts.

Arrival in guest houses starting from 2:00 p.m., leaving till 12:00 a.m.

Guest house are suitable for disabled people!
Room size
98,5 m2
Price
170 EUR
Room facilities

Free wireless Internet
Hairdryer
Work desk with chair
Electric kettle
Fridge
Detergent shoe, shoehorn
Slippers
The bathroom floor heating
Sauna
Book Now