Cross – country skiing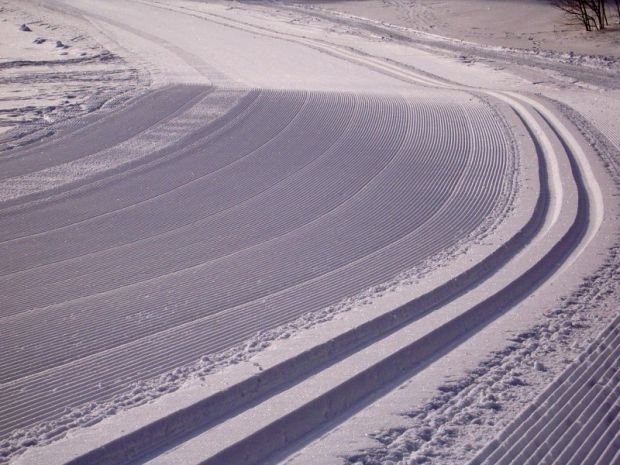 In Reina track is made 1,1 km long cross-country skiing long track, in which have natural snow cover as well as artificial snow cover. In the dark evening hours 1,1 km of cross-country skiing track is light up.

Charge for cross-country skiing track use is 2 EUR

Reina Track offers to rent an equipment for cross-country skiing from FISCHER.

"Almost all muscle groups are employed during cross-country skiing. In this process are being formed and trained not only arms and legs, but as well as back, stomach and seat. Cross country-skiing improves balance and coordination of movements, although it promotes hardiness. Comparing cross-country skiing with Nordic Walking and roller-blading these sport activities takes` care of joints. Risk of injury is low. Other positive effects: cross-country skiing activates fat burning, promote metabolism and strenghtens the immune system. " www.delfi.lv

Real joy of skiing can be felt only on quality of the prepared track. So, come, Reina cross-country skiing track is waiting for you!
First cross-country skiing track in Latvia with artificial snow cover, which are cultivated on a daily basis with an appropriate track preparation techniques. The track is performed classical and free skiing technique.