Snowtubing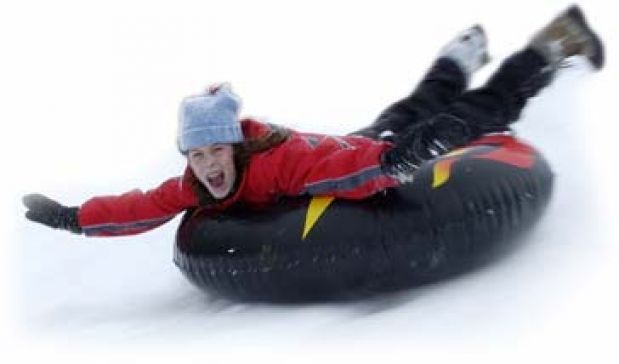 Snowtubing is an attraction for both adults and children, with a special sliding track is used special tubes.
On weekends snowtubing riders are lifted with lift uphill, but on weekdays themselves must climb uphill.
All trach has lights, so its open also in dark!

Visitor safety rules:
1st. Snowtubing may be used only by one person, except children under 7 years, who are allowed only with an adult who takes responsibility for them
2nd. Startonly when previous person has left the track.
3rd At the end, leave track immediately.
4th When going uphill with lift, sit with back against the slope.
5th Unconditionally comply with staff instructions.
6th Staff is authorized to prohibit snowtubing, if you ignore the rules!